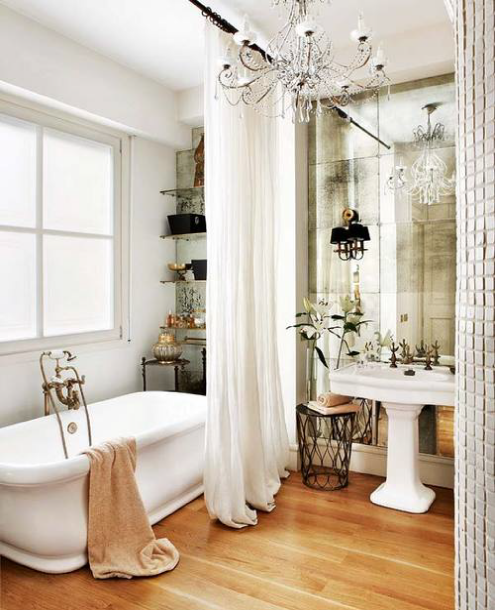 Fabrizio Plessi's Venetian Palazzo

Although all three bathrooms
are pretty fabulous, it's the first one that really gets my vote - isn't it just great?
Now, I'm just about to start two new projects this week, one of which is a new bathroom for a rental property -
the other I'll discuss at a later date
. This will be the first time that I've had to design a space that has no real design brief, other than it must be completed within 14 days and be within budget. Having previously worked with this client, I know that it's going to have to impress. Quite the challenge; I can't wait.
Last two images from Patricia Gray's blog