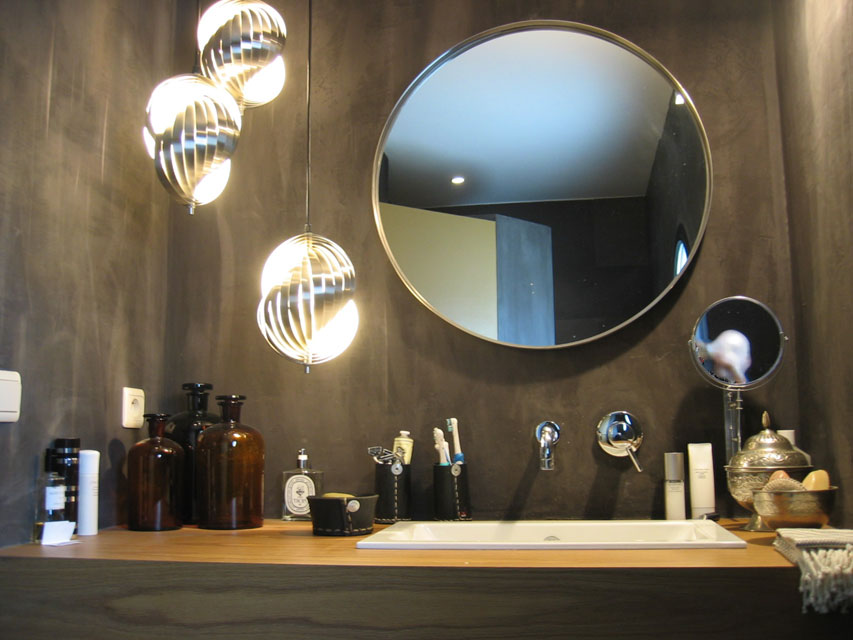 I have a thing about round mirrors - there's something about the shape that pleases me. Mirrors in general are excellent value; fitting in all kinds of areas; inviting whole new worlds into darkened corners.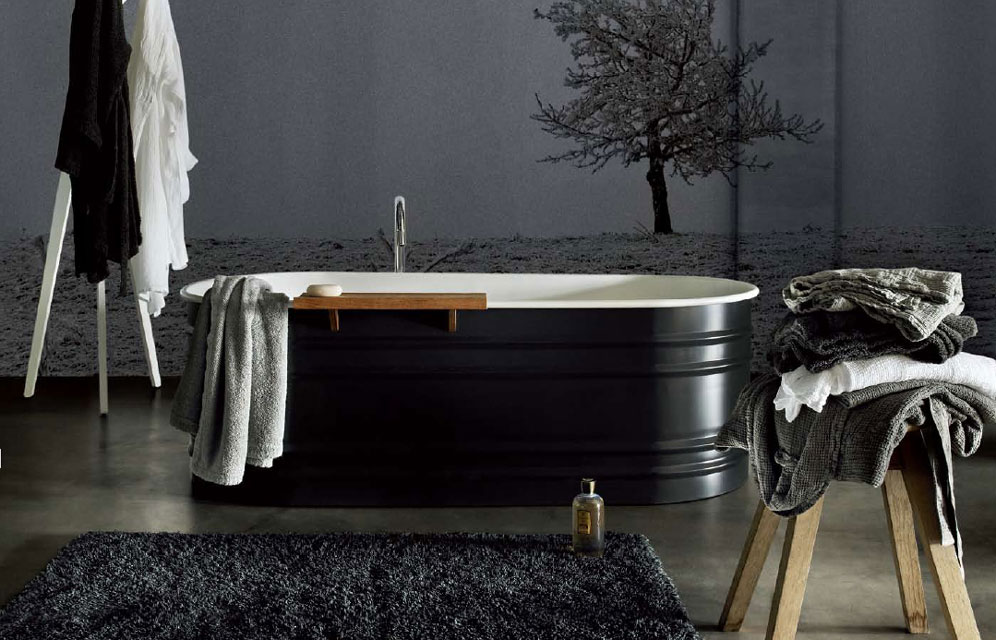 That bath is on my hit list - don't you just love the balance of simplicity vs functionality ?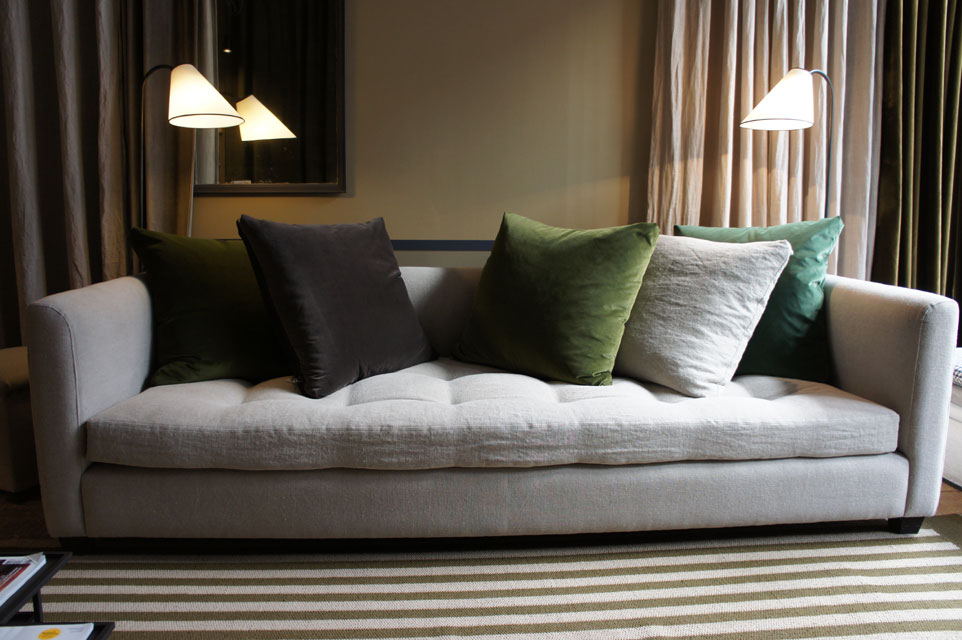 I love the clean blocks of colour, so understated. Gorgeous.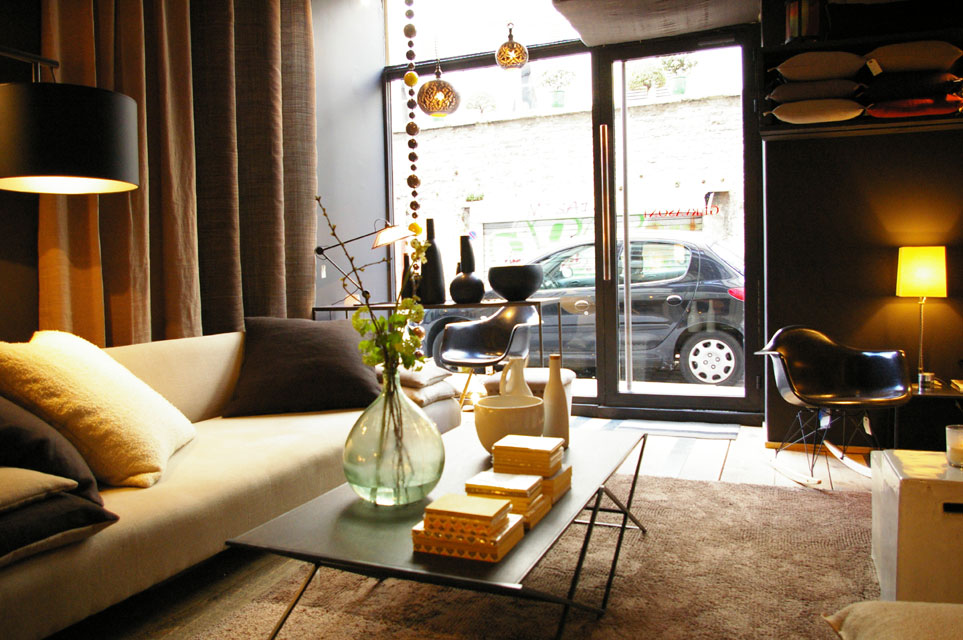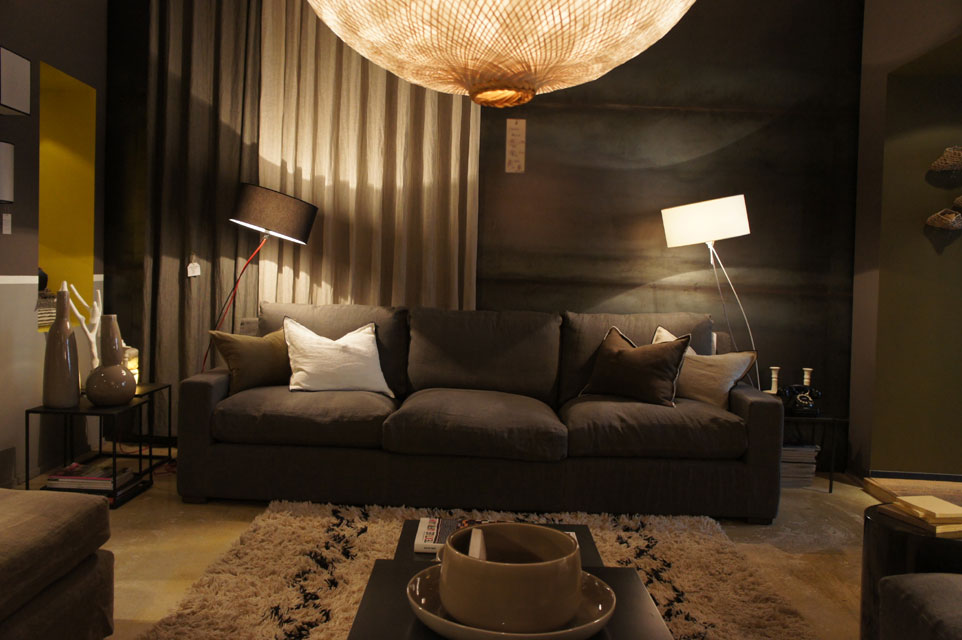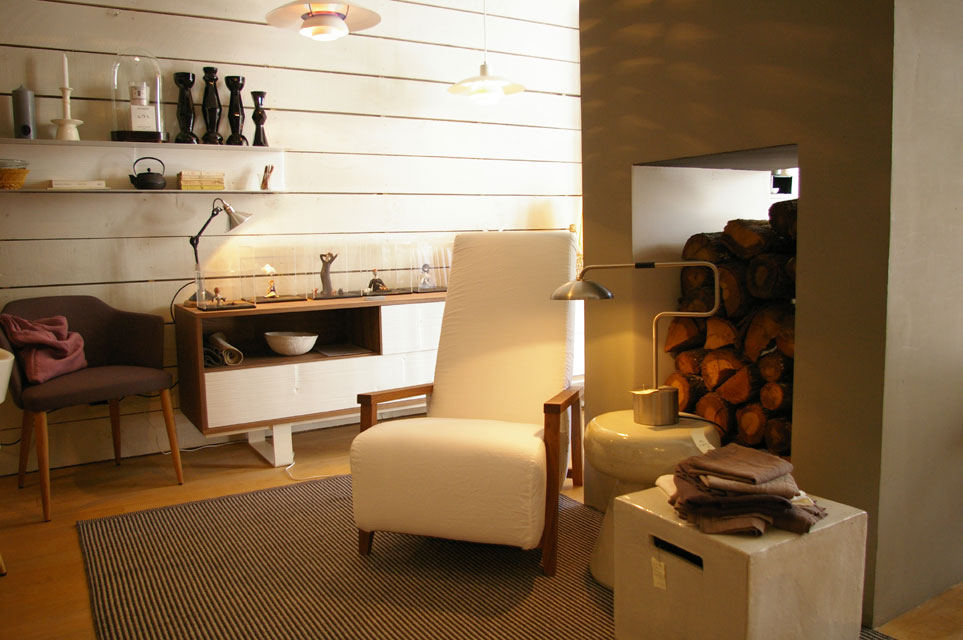 This shop is in Lyon, France and t
he owners have got it right when it comes to the layering of colours, textures and lighting - great styling and gorgeous products.
I see aspects of Scandinavian, Italian and British design (hello,
Tom Dixon
lights) and the complete look is modern and truly European and yet, it would fit in any urban environment around the globe.
I'm off to Paris, again, this Friday (bridesmaid duties), and, sadly, I wont have time to pop down to Lyon this time, however this shop is rocking my world... Thank you Jules from the The Diversion Project for flagging this one up. Excellent find.
In case you're heading that way too; other great shops to visit in France are:
111 bd Beaumarchais,
750003